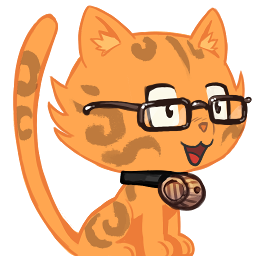 Étienne D.
@milouse
Pernyataan
Prancis
Traducteur de différentes applications ou projets libres, dont :
Mate Desktop
Enigmail
Markor
Openscale
Orgzly
Je crée aussi quelques petites choses qui vont du changeur de fond d'écran à une à l'utilisation des paquets AUR pour Archlinux.
Linked Accounts
milouse memiliki akun berikut di platform lain:
Repositori/Tempat penyimpanan
A package to draw attention boxes in your documents, illustrated with FontAwesome icons (Mirror)
utclatex
6
Memperbarui 1 tahun yang lalu
Various latex templates for the Université de Technologie de Compiègne (Mirror)
simple_hinting
0
Memperbarui 1 tahun yang lalu
A Firefox web-extension, which eases keyboard browsing through links hinting (Mirror)
carp
0
Memperbarui 1 tahun yang lalu
A python graphical and terminal EncFS front-end (Mirror)
ttydm
0
Memperbarui 2 tahun yang lalu
A linux console greeter (Mirror)
Komunitas
Riwayat
milouse bergabung 3 tahun yang lalu.
milouse does not disclose how much they receive through Liberapay.